Sleep deprivation is a major problem among college students. A 2001 study revealed that 11% of college students have good sleep quality while 73% have sleep problems. Sleep deprivation in students has been linked to lower GPAs because sleep affects concentration, memory and the ability to learn. Research have shown that good sleeping habits have a positive impact on your cognitive skills and your health.
Writing for Time Magazine Alice Parks explains the positive impact of sleep:
It's nature's panacea, more powerful than any drug in its ability to restore and rejuvenate the human brain and body. Getting the recommended seven to eight hours each night can improve concentration, sharpen planning and memory skills and maintain the fat-burning systems that regulate our weight. If every one of us slept as much as we're supposed to, we'd all be lighter, less prone to developing Type 2 diabetes and most likely better equipped to battle depression and anxiety. We might even lower our risk of Alzheimer's disease, osteoporosis and cancer.
The following TED video provides a great explanation of the benefits of a good night's sleep and the effects of sleep on your ability to remember:
But is seven to eight hours the actual number of hours we should sleep? It depends. The National Sleep Foundation recently released the new recommendations for sleep time. Here's a chart explaining the recommended sleep time by group age: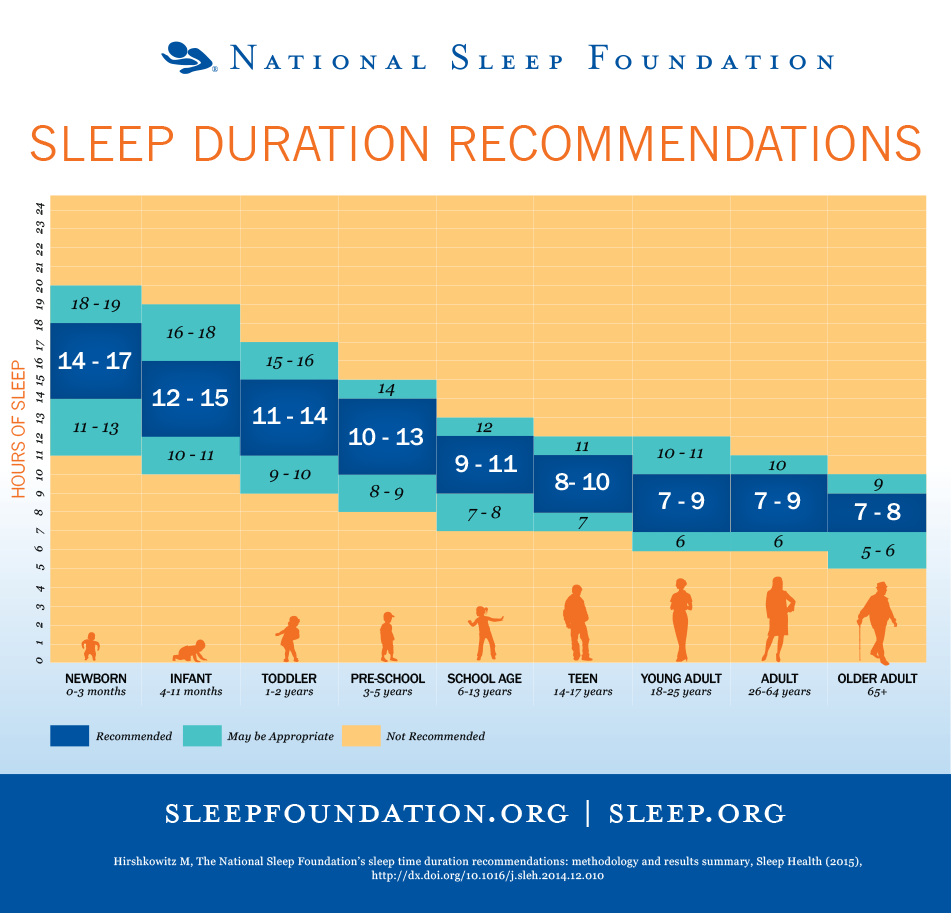 So, the next time you decide to pull an all-nighter to prepare for a test be aware that it could do more harm than good. Also, notice on the chart that oversleeping is not recommended either.